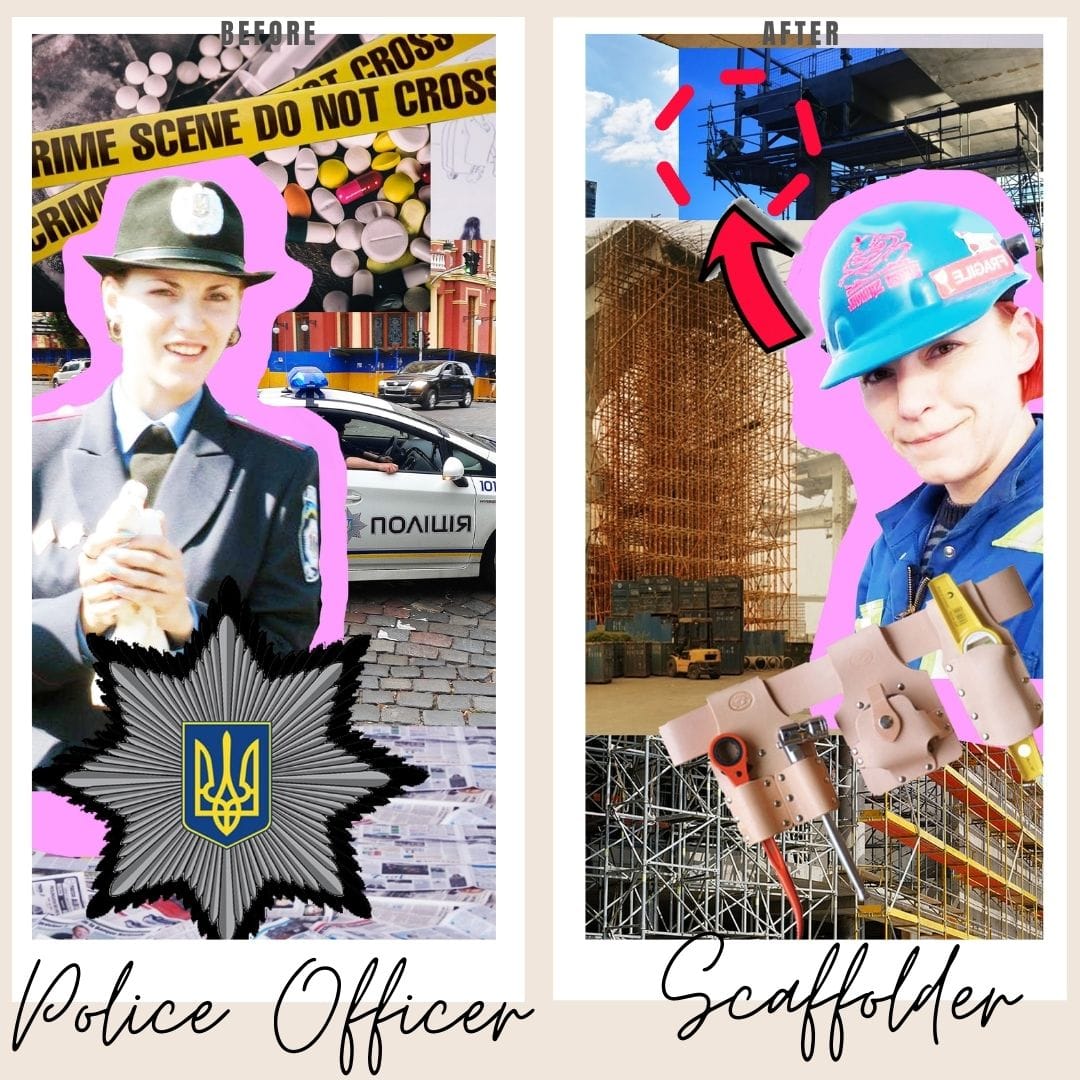 Post language: English
I had never wrestled with my career choice, since everyone in our family worked in the police department. That is why right after school I entered the Kyiv Police Academy to become a forensic. After my graduation, I was working in the Kyiv Police Head Department, in the narcotic substances lab.
By my nature, I cannot stay in one place for a long time. Thus, I left the police and for the next few years changed jobs quite a few times. I was an administrator in a telecommunication company, taxi operator, and psychological support consultant in a call center. Meanwhile, I met my husband, and moved to Canada to join him.
When we bought a house in a small village, the first thing that caught my attention was the fire station. All because of my irresistible desire to help people: I thought there is not such a big difference between a policeman's and a firefighter's work… Since then, I am a firefighter on call. It is on a pure volunteer basis; we are only getting paid when we are called to work or to do training. I am doing this only because it is my passion.
At the same time, I started to look for a regular job. First, I took a safety program. Afterwards, a friend of mine offered me a job working in a plant. I went there and started working as an insulator. But this did not last long, and I moved to scaffolding. For now, I have been a professional scaffolder for a year and a half. We are assembling and disassembling temporary work platforms.
Here I want to say something: if one wants to work and to earn money, Canada gives you countless possibilities to do so. You can do ANYTHING.