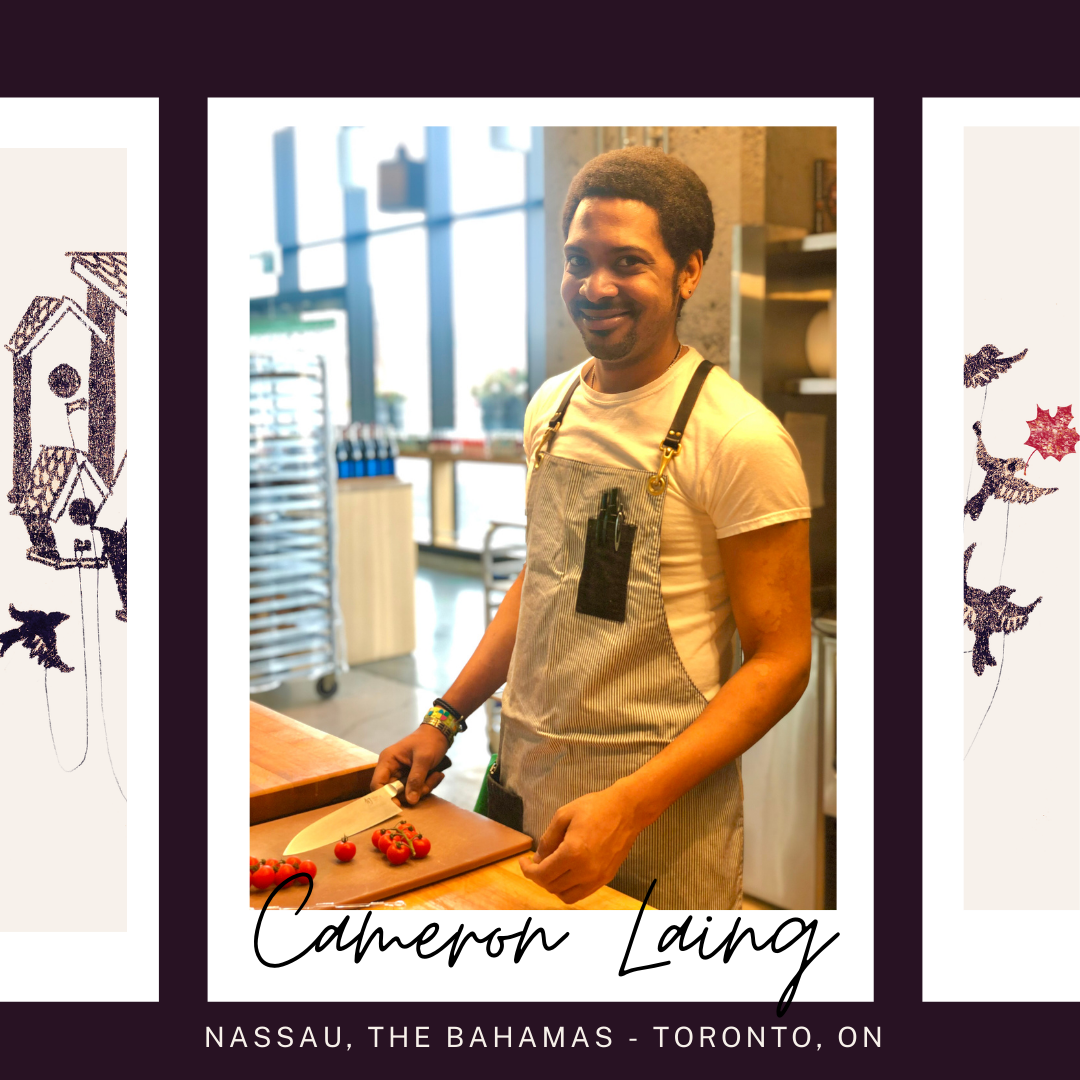 Story author: Cameron Story language: English
Nassau, the Bahamas – Toronto, ON
Food is one of the most primal of needs. An everyday task, something to check off the daily to-do list. I believe it can also be beautiful and bonding. It brings people together, gives people an excuse to spend time together, and an outlet to care for one another. I learned to cook from my Grandmother, mom, and aunts in the Bahamas at an early age. I spent most of my free time on the kitchen floor listening to the sounds of the pots and pans banging around or crunchy vegetables being chopped on the old round chipped up cutting board we had back at my grandmother's house, which brought many of the dishes I love to life.
I moved to Prince Edward Island in 2008 to attend the Culinary Institute of Canada. The program was serious and demanding and just what I needed. Being away from family, immersed in a different culture, and learning to navigate life on my own while getting my diploma created a resilience of spirit that I needed to get through the challenging kitchens that I set foot in. The culinary industry in this country is as vibrant and diverse as each individual Province or Territory. Whether you are in search of the next best thing, or just want to get a bit of history you can find it here.
After graduation, I moved to Toronto in 2011 where I've lived ever since. The vibrancy and multiculturalism of the city is inspiring for any line of work and cooking is no exception. This city is filled with kitchens of all calibres offering a variety of skills, themes and techniques. Along with a collection of both local and high-end farms and farmers, food distributors, butchers, caterers all of whom I had the opportunity to work with and learn from. I have a feeling of home in this city and built a family and career here I can be proud of.